This is only available here
TOP function
TOP Handling
TOP processing
Directly from manufacturer
Advice from the manufacturer
Test free of charge
Purchase on account
Reliable service
With the purchase of a machine from our company, you always buy the comprehensive service with it. This starts with the free provision of the machines for testing in your company and does not end with the prompt elimination of any defects and the continuous further development of our devices.
Test free of charge
If you are a professional and work commercially, you have the opportunity to test the machines free of charge and without obligation, in order to check the possible applications under your personal conditions:
Germany 05741 / 296 405
International +49 5741 / 296 405
Personal advice
Dr. Christoph Heßler Machine Systems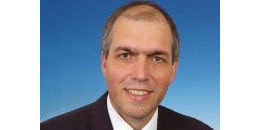 At the Ronceva 5
32312 Lübbecke
Phone: +49 (0) 5741 / 3012080
E-Mail: christoph.hessler@c-hessler.de
On the market for over 10 years with solutions for creativity and individualization in edge and corner processing
Program:
We have solutions for carpenters and joiners and for all those who want to productively implement individualization of series furniture and creativity in design on workpieces made of wood and plastic.
For corner processing, we offer a comprehensive corner former program.
The term corner former was introduced by us in furniture processing. By corner former we mean edge milling machines that have a guide. This makes corner processing easier, more precise and faster.
The corner former program includes table-top units and mobile hand-held units for acute, right and obtuse angles, pneumatically or electrically driven, for fixed angles or with variable angle adjustment, with or without guide.
Not all machines are shown here, please contact us for your specific machining task. For all machines shown, industrial property rights are registered or applied for at the German Patent and Trademark Office.