Motor for CNC milling and hand milling Mafell FM 1000
Here comes the further development of the proven motor from Mafell, for CNC milling and for hand milling or grinding.
With 1000 Watt = 1 kW
High concentricity: Less than 0.01mm in the clamping cone
Adjustable speed: Nominal idling speed 4,000 - 25,000 1/min
Soothingly quiet, especially pleasant during continuous operation: Sound pressure level dB (A) max. 75
All connection dimensions as for the predecessor model: Dimensions (WxHxL) 73 mm x 254 mm x 79 mm, clamping neck 43 mm
Including 8mm collet and 4 meter cable. Collet max. for shank 10 mm available as option.
Weight 1,65 kg
MAFELL milling motors are manufactured under the strictest quality controls in Oberndorf am Neckar in Germany. Before delivery, each milling motor is "run in" under laboratory conditions. This increases the service life and durability.
Description
To change the tool, the spindle lock is pressed. You then only need 1 wrench for the clamping nut
When chips fly, the machine should be safely protected. For this purpose, the FM 1000 has a rotating impact guard (silver). Chips are thus kept away from the bearings of the drive spindle.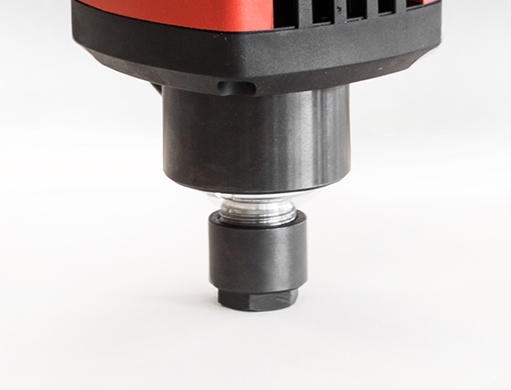 The clamping and bearing flange is made of steel. It safely absorbs the machining shocks. With a diameter of 43 mm, it fits into standard mounts.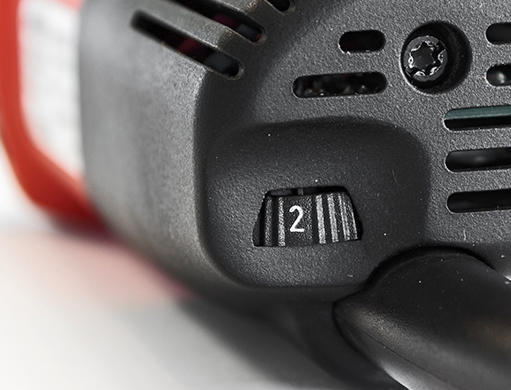 The speed can be preset from 4,000 rpm to 25,000 rpm. The electronics ensure that the speed is maintained. Safe and clean milling from acrylic to chipboard.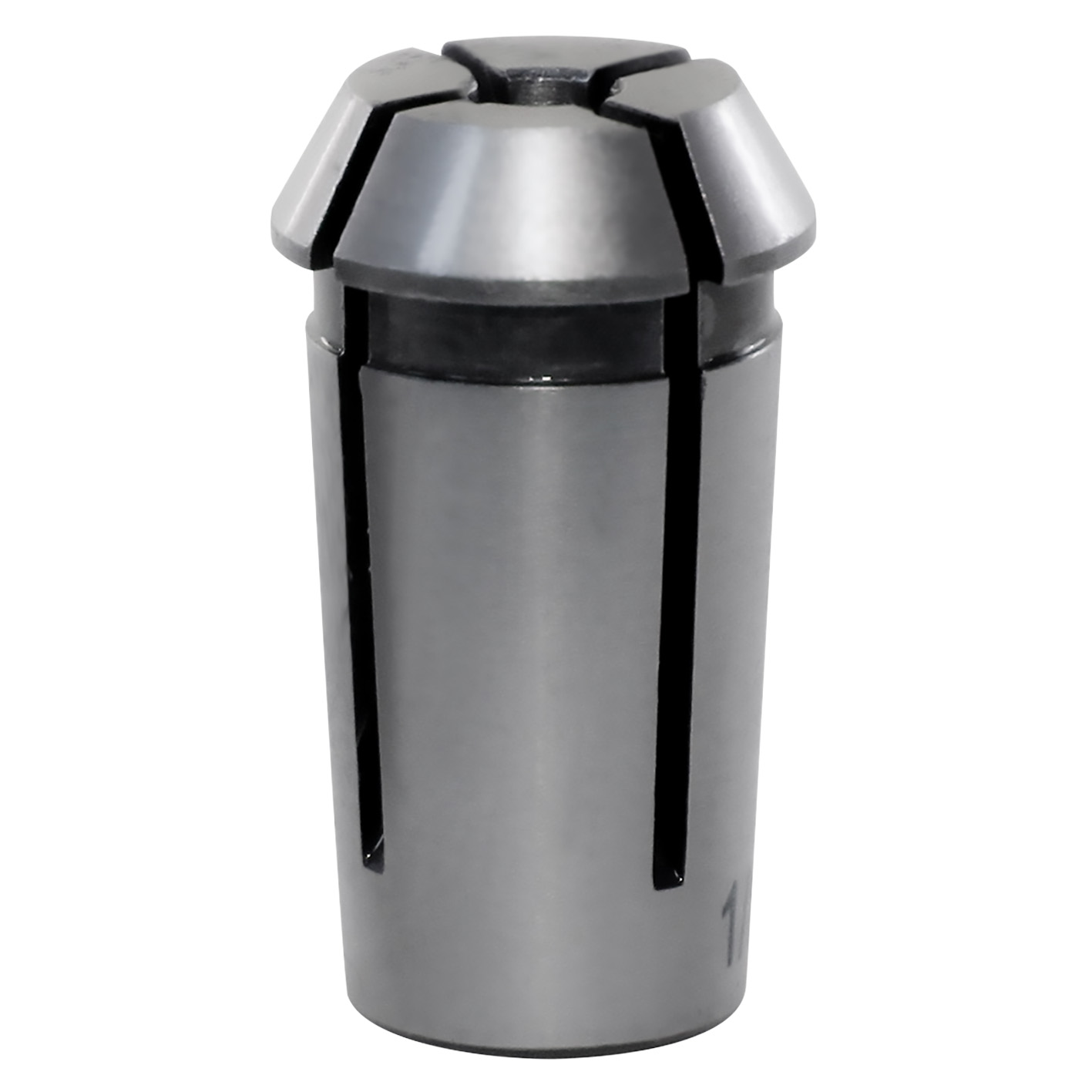 The collet holds the milling cutter and is inserted into the cone of the drive spindle. The FM 1000 milling motor is supplied with collet chuck for 8mm shank. Other collets on request. Maximum clampable shank diameter is 10mm.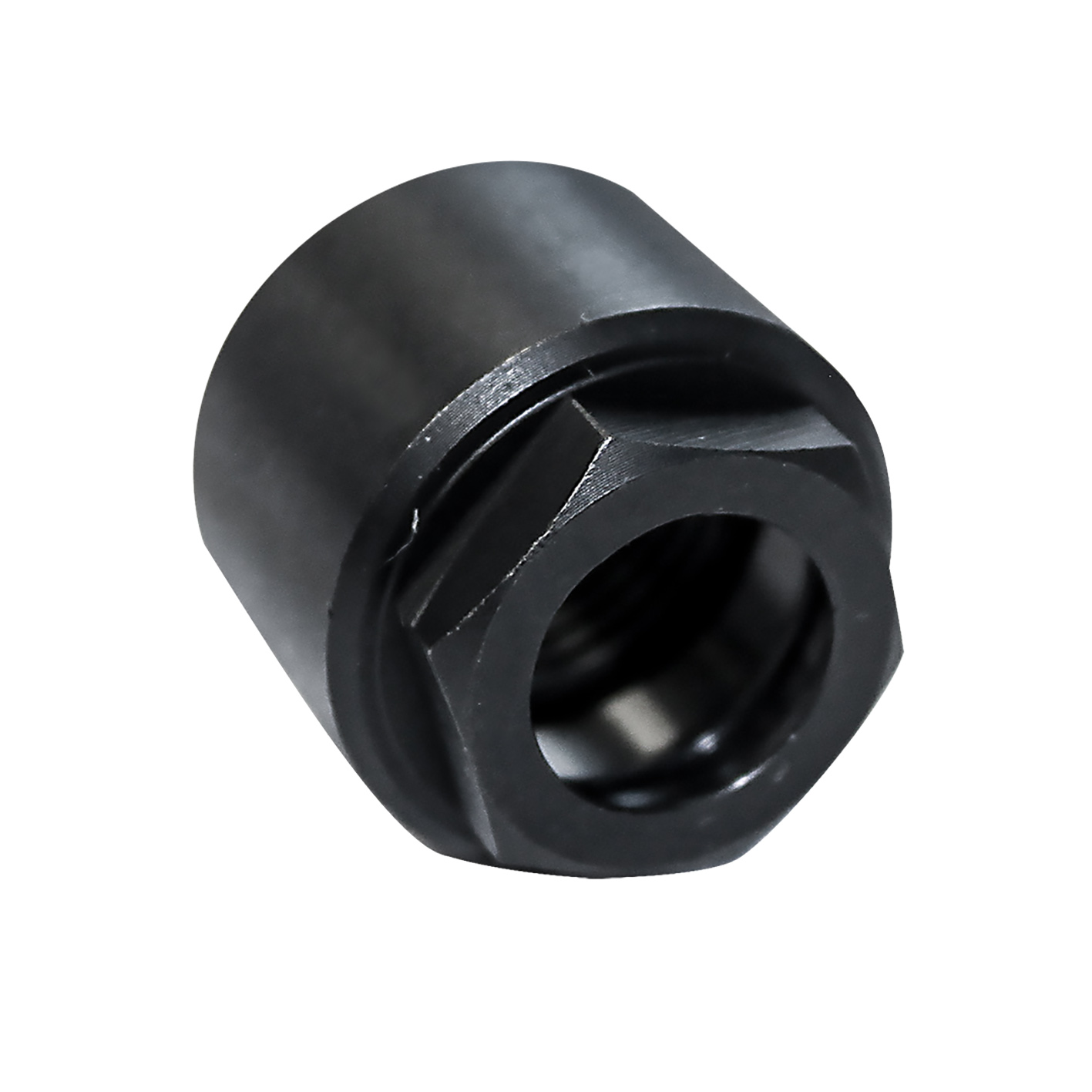 The union nut presses the collet into the cone of the drive spindle. It is tightened with a wrench supplied with the machine. At the same time, the spindle lock is pressed.