The precise, mobile unit for precoated edges up to radius 0 in inside corners
What the Accuraata AC 200S edge bander can do:
Precise gluing of pre-coated edges up to 3mm
Precise gluing on straight and curved contours up to 52mm height
Precise gluing of edges up to the inside corner, corner joint gluing
Can be used on the left and right side due to reversal
Option: edge height greater than 56 mm
Accuraata AC 200S edge bander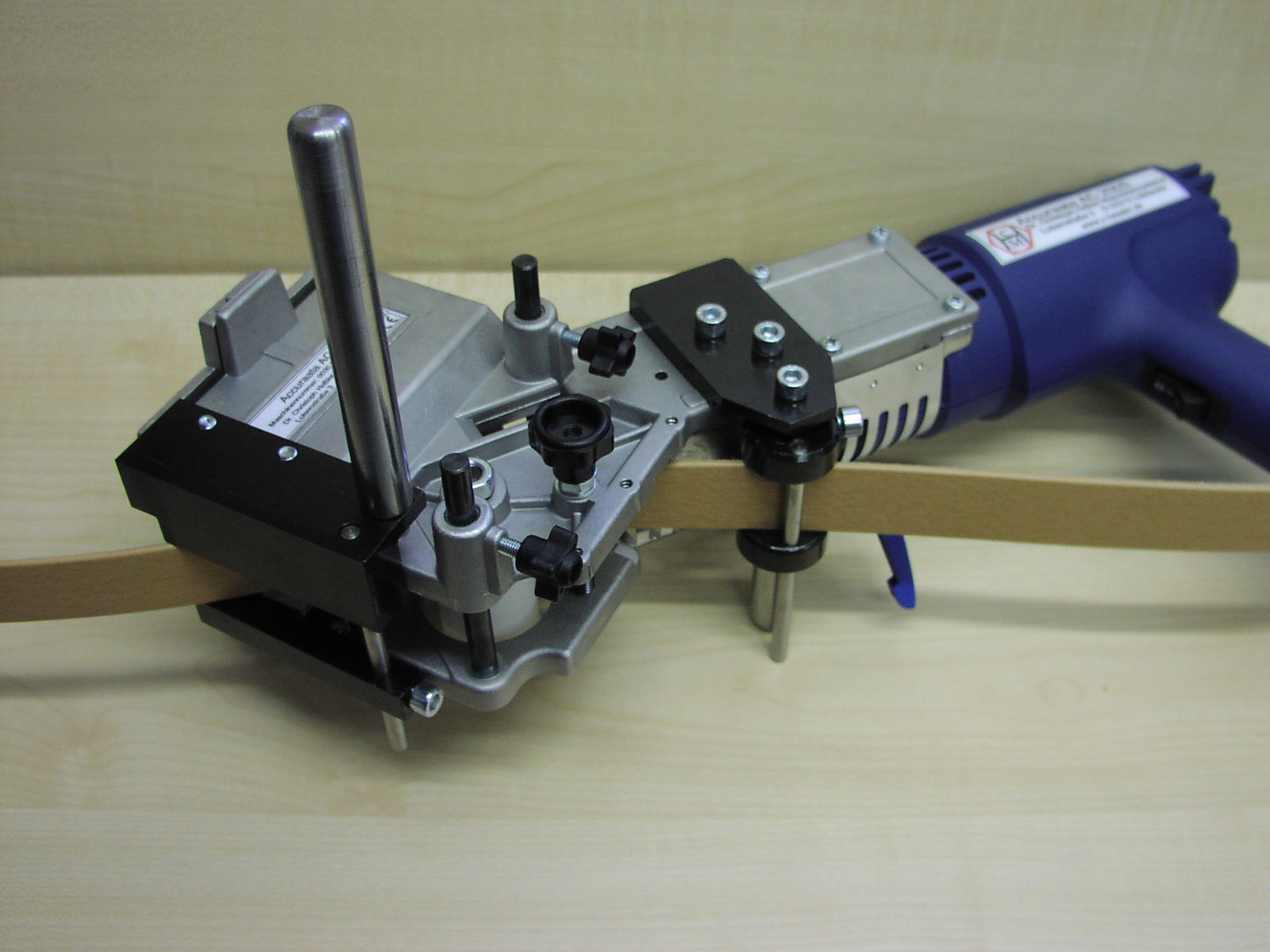 How it works:
Special edging tape guidance at the entrance and exit of the edge
Guide elements milled and turned from solid steel
Second press-on pin, especially for the corner area
Additional sturdy steel grab handle
Solid guide jaws made of slippery plastic
The Accuraata AC 200S edge banding machine can be used to glue thin edges and thick edges precisely and conveniently. It weighs only about 2.5 kg and is therefore very easy to handle.
No other edgebanding device allows edgebands to be glued so conveniently right into the inside corner. Together with the notching corner former, this results in a unique solution for 90° inside corners to be notched.
A patent has been granted for the Accuraata AC 200S edgebander. A key feature is the pressure pin. In the name Accuraata this is symbolized by the double a, Accur "aa "ta.
Some practice is required to achieve good gluing with the Accuraata edge banding unit. The first attempt is usually not yet successful. Therefore, we offer a test in advance for commercial users.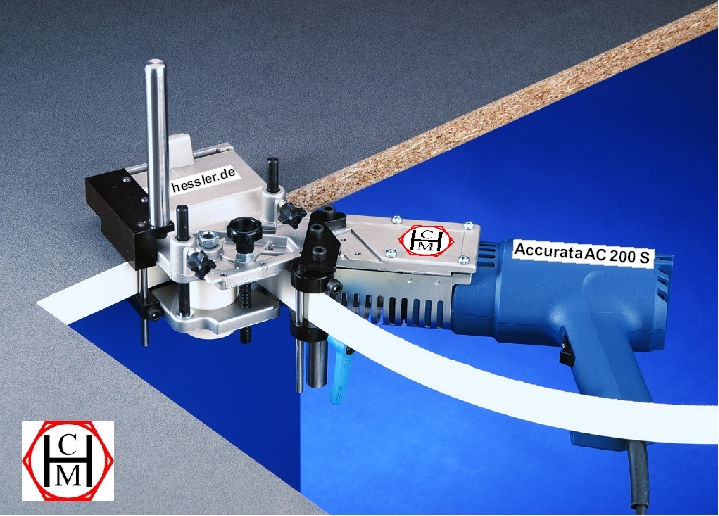 Working method for inside corner gluing
Adjust the lower guide jaw to the plate thickness.
Pass through the edge band and fix the guide elements.
Guide the edge band front side up to the workpiece.
Using stage 1, blow air into the gusset thus formed for about 30 seconds.
Switch off the hot air blower.
Press on the press-on pin about 20mm before the corner and push it into the corner.
Glue on from the corner with step 2 and roller pressure.
Price: Euro 890,00 net, shipping Euro 15,00
A test device can be requested free of charge and without obligation for a test period of 1 week. The offer is aimed at tradesmen and companies.